Welcome to DevSmith


We're pounding out code one byte at a time!
Twenty plus years of writing software can teach a lot of things about the business world! A business process evolves on its own over time, usually over many years or decades, and ultimately becomes unique to the business employing it. Users engaged with the process frequently opt for specially designed tools to ease or accelerate the process workload. Consequently, the world has developed thousands, if not millions of software applications and application add-ons, many of which perform similar tasks as off the shelf software, but contain slight differences that make them unique to the specific business.

With this broad diversity comes the inevitable question of whether these unique systems can actually work together and form a cohesive unit to make business more effective and efficient. This is where DevSmith excels! For over 20 years DevSmith has been involved with the development of, and integrations between, desktop applications, web sites, web services, relational database management systems, automation services and proprietary hardware systems.

Having such a diverse background allows us to proclaim that nothing is impossible! Should a business require something new and completely different or just a slight modification to existing systems to fulfill a unique need, there is always a way to make it happen.

Billions of lines of computer code have been written in only the last few decades. The result is that the world is becomming far more integrated than it once was, but it still has a long way to go to fulfill every existing business need as well as those we cannot even fathom today. If your business is in need of minor modifications to an existing platform, integration between independent systems or a whole new application for which nothing off the shelf will do, then contact us! We'll be happy to discuss your needs and develop a solution that is critical to your business' operational success.
The Geometry of Custom Software Development.
The Three Pillars of Scrum and why we understand them: Transparency, Inspection, and Adaptation.
Software delivery management helps break down silos. It makes it much easier to collaborate and share insights. In other words, it's the mother of all software delivery tools.
Even the most talented team can only do so much without the appropriate software delivery tools. Another of the most important software delivery best practices is to make sure your team has everything they need, from hardware to software and testing applications.
All that hard work and talent you've invested in the product will come to nothing if the software doesn't work. Invest in a rigorous testing regimen and ensure that everything is working properly. This should work in parallel to the coding so you can tweak the product if you find anything that needs adjustment.
Whether by a human software delivery manager, software delivery management software, or a combination of both, making sure you have someone or something helping you make sense of all the components of the process is key to success.
Make sure your customers know about the latest software features, upgrades and licensing renewal dates with targeted and personalized notifications. Give your customers direct access to the latest software versions.
Like what you see? Let's have a conversation.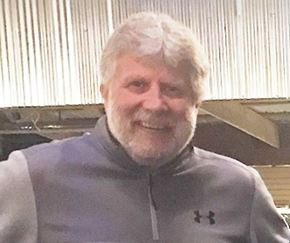 As with all software development, eventually the tasks are completed and it is time to move on to new projects! Please reach out to us to discuss your next project. We'd like to build whatever your business needs to help it run more efficiently.

Nothing is impossible!